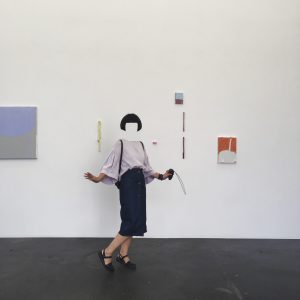 Amber Yinjue Chen, currently based between London and Shanghai, is an experiential focus woven textile artist with a core in textile engineering. Amber's work emphasises composition through subtlety in colour, texture and mood. There's also a speculating approach to the aesthetic driven design.
Amber Chen received her MA from the Royal College of Art in Textiles in 2018. Amber previously studied for a BA in Textile Design at the Central Saint Martins and holds a BA in Womenswear Design from Raffles Design Institute Singapore.
With a background in fashion, she merges the understanding of construction garments and fabric, continuing to explore application of her textile practice regardless of the border in between contexts. In her studio practice, Amber uses her modern woven language to translate experiences into materiality. She creates both hand woven and jacquard pieces with an in-depth thinking of construction and transformation of the volume of material.